Read the April 2022 Newsletter from the Delaware Valley Veterans Consortium to stay informed about events and issues happening in the area.
Do you have news to share or upcoming events? Please share!
This newsletter is published monthly as part of DVVC's efforts to connect, collaborate, and communicate in service to Veterans throughout our region. Send your updates and questions to dvvcinfo@gmail.com.
Member Organizations: To submit articles to the newsletter, please email Fern.Billet@va.gov by the 25th of the month with your news.

To submit news to DVVC social media sites, please email Lynne Williams at Director@greatcareersphl.org with "For DVVC Social Media" in the subject line.
---
News from the Executive Committee
Take a moment to read the comments from DVVC Chairman Hugo Lentze at the end of this newsletter.
---
Join Us for the Spring Quarterly Meeting: April 8, 8:45-10:30 am
Bad Paper: Consequences, Remedies, and Recent Developments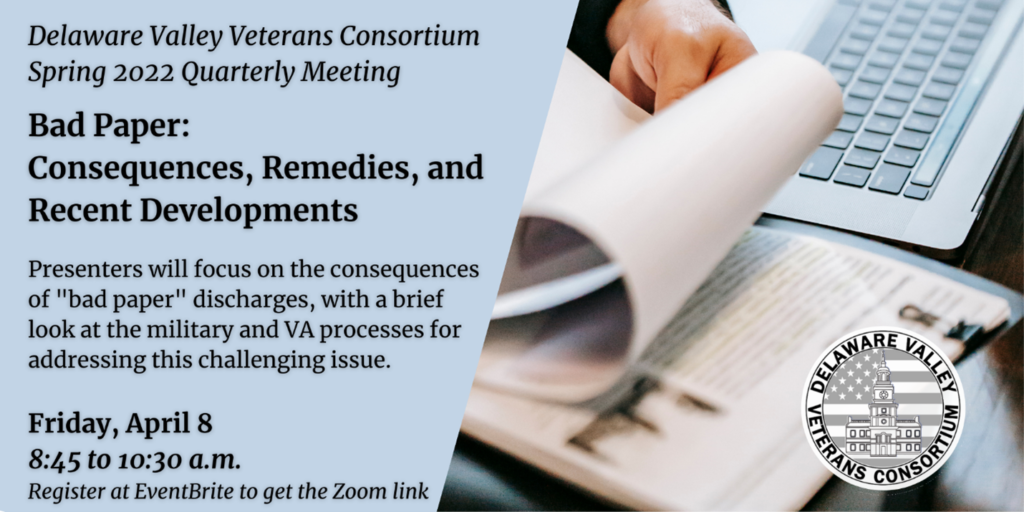 Learn how less-than-honorable military discharges impact Veterans' lives.
Know how veterans can use the VA Character of Discharge Process and Military Review Boards to receive benefits and upgrade their discharges.
Hear about recent developments in this area including the proposed VA Character of Discharge Regulations and the Discharge Review Board Nationwide Settlements that impact veterans affected by behavioral and mental health conditions.
Presenters:
Dana Montalto is an Attorney and Clinical Instructor in the Veterans Legal Clinic at the Legal Services Center of Harvard Law School. She represents veterans with less-than-honorable discharges in seeking military discharge upgrades and federal and state veteran benefits. Dana also founded and directs the Veterans Justice Pro Bono Partnership, which connects veterans who wrongfully received less-than-honorable discharges with pro bono attorneys seeking to give back to those who served. She authored Underserved: How VA Wrongfully Excludes Veterans with Bad Paper on behalf of Swords to Plowshares and the National Veterans Legal Services Program and co-authored With Malice Toward None: Revisiting the Historical & Legal Basis for Excluding Veterans from "Veteran" Services, 122 Penn. St. L. Rev. 69 (2017).
---
VA Solid Start Program

As part of their "Welcome to VA" The Veterans Benefits Administration began a program called "VA Solid Start." In this program, Veterans are contacted around 90, 180 and 365 days post-separation. Advice on getting a home loan, health care, returning to work in the civilian sector, and mental health support are discussed. The difficulties Veterans face after discharge are well understood. Adjusting to civilian life can be tough for recently discharged members of the military, especially after a deployment. The VA Solid Start also reaches out to those Veterans who had a mental health appointment during their last year before separation just to let them know they are not alone. Veteran suicide is a great concern, and the VA hopes this program can reach those Veterans who are struggling and may just need to talk to someone.

If know a member of the military that is coming up on discharge, ask them to save 1-800-827-0611 as the contact for VA Solid Start in their phone now, and tell them when they see the VA calling – – TAKE THE CALL!
If you would like more information on the VA Solid Start Program, use this link or watch this video that better describes the program
---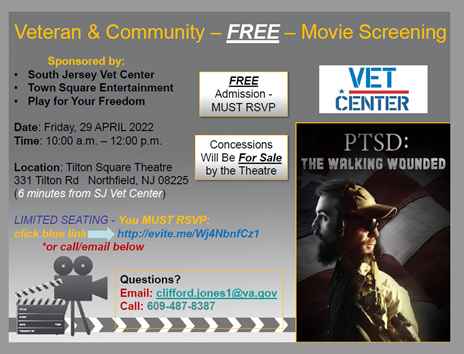 ---
March Madness from Team RWB
We've all been sitting on the bench long enough.
You can watch March Madness from your couch, or you can be a part of it by downloading the Team RWB app and sinking some three-pointers for PA. Walking, running, cycling, functional fitness, yoga, and nutrition – everything counts. Mark your calendar for Wednesdays and Sundays this month, get after it, and check in on the app. Winning states will receive extra funds in their budget to support an epic team adventure or celebration, worthy of the Big Dance.
---
Keep the momentum going with Marching Orders, presented by Bravo Sierra this April!
Registration is live, and you won't want to miss the exclusive Team RWB swag and the improvement in your well-being that comes from crushing your daily step or push goal and being a part of a motivating team of veterans and supporters.
Let's go! Better days are ahead, it's up to you to make it happen!
---
Join in on the adult career online education topics and networking in April 2022 at the Great Careers Groups. Visit the EVENTS page to register for events and the CONTACT US page to connect on social media, join the meetup, and subscribe to the weekly newsletter.

Subject matter expert speaker topics this month include lots of "how to" topics:
What's Your Shtick? Personal Branding Online & Off
LinkedIn Workshop (3-hour workshop Part 2 of 3)
Live LinkedIn Profile Reviews & How-to Demos
Taking Advantage of the Latest Changes to the LinkedIn Platform
How to Work with a Recruiter and Questions You Were Afraid to Ask
Value Proposition Letter
Fifty But Not Finished
The Rise of Chronic Stress and Your Career
5 Mindset Tips to Secure Your Next Position or Client
Create a Job Search Management System
The Smarter Future of Life & Work
The Hybrid Office Phenomenon & Evolution of the Executive Communication Technique
Technology Hiring Trends and How to Win Over the Interviewer
LGBTQ+ OUTstanding Careers Group
Executive Networking
Interview Techniques
Career Success Group Job Seeker Accountability & Networking
Jump Start Your Job Search
And more!
Any meeting with a $5 fee is free for unemployed Veterans by arranging in advance that you want to attend – director@greatcareersphl.org
---
Heroic Gardens events begin at 11 am and end at 2 pm. To learn more, click button below & join us!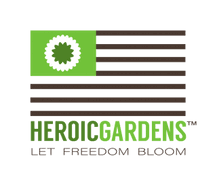 Lots of volunteer opportunities. Join us!
UPCOMING VOLUNTEER OPPORTUNITIES
SAT, APRIL 9 VETERANS VILLAGE, NORTHEAST PHILLY
SAT, APRIL 23RD, EDISON64, NORTH PHILLY
SAT, APRIL 30 HAVENWOMEN, WEST PHILLY
SAT, MAY 14 WILLIAMSTOWN, NJ
and more to come…
---
SAMSHA and SMVF TA Center Presenting Workshops
Coalition and task force building focused on the Behavioral Health Needs of Service Members, Veterans, and their families
SAMHSA's Service Members, Veterans, and their Families (SMVF) Technical Assistance (TA) Center is pleased to present the TA call series "Supporting the Behavioral Health Needs of Our Service Members, Veterans and their Families Through Coalitions and Task Forces," taking place April 5, 12, and 19, 2022. Whether you plan to influence legislation, raise awareness or make systematic change, having a strong coalition/task force is a great way to get like-minded people together for a specific cause. During this three-part series they will focus on how coalitions/taskforces can be utilized to support our SMVF.
Called "A Technical Assistance Call Series" the workshops offer three programs focused on the different needs of service providers. Click on the title of each workshop to register.
Dates: April 5, 12 and 19, 2022
Time: 2–3 p.m.
101: Supporting the Behavioral Health Needs of Our Service Members, Veterans and their Families Through Coalitions and Task Forces
April 5, 2-3 p.m.
Whether you are stakeholders looking to start a coalition or task force, or an established coalition or community group looking to target a specific issue or expand on previous work, this session is for you! Participants will engage in an interactive learning environment, creating dialogue around effective start-up practices, capacity-building efforts, and membership-recruitment and retention strategies, with a focus on how to overcome challenges related to COVID-19 and on rural and urban dynamics. Participants will leave equipped with tangible action plans to implement as they move forward.

Learning Objectives:
Discuss critical elements of coalition building at the state, territory or community level
Identify components of coalition recruitment, retention and engagement
Develop action plan for recruiting targeted members
Create sector gap analysis and discuss dismantling silo behavior
Develop action plan for recruiting targeted member

Presenters:
Dorothy Chaney, Founder, Wisconsin Community Health Alliance
Kristina Clark, President, and Founder, KM Consulting Group

201: Supporting the Behavioral Health Needs of Our Service Members, Veterans and their Families Through Coalitions and Task Forces
April 12, 2-3 p.m.
This interactive session is designed to ensure your coalition has a solid foundation to achieve success. Expanding partnerships and achieving outcomes will be highlighted in this workshop. Presenters will discuss prioritizing membership, refining your vision and mission, marketing your coalition, and linking your efforts to data to illustrate impact. Participants will have opportunities for discussion and will be provided with practical tools to maximize community impact.

Learning Objectives:
Identify best practices for refining your coalition's mission and vision
Explore levels of involvement internally and externally
Learn how to expand partnerships in the community through identifying shared priorities
Use data to tell your story
Promote and market your work

Presenters:
Dorothy Chaney, Founder, Wisconsin Community Health Alliance
Kristina Clark, President and Founder, KM Consulting Group


301: Supporting the Behavioral Health Needs of Our Service Members, Veterans and their Families Through Coalitions and Task Forces
April 19, 2-3 p.m.
More information to come.
---
VA UPDATES
VA publishes Interim Final Rule for Staff Sergeant Parker Gordon Fox Suicide Prevention Grant Program
As part of the Department of Veterans Affairs' and national suicide prevention efforts, VA published an Interim Final Rule March 10, 2022, implementing section 201 of the Commander John Scott Hannon Veterans Mental Health Care Improvement Act, known as the Staff Sergeant Parker Gordon Fox Suicide Prevention Grant Program.

Publishing this rule will specify grant eligibility criteria, application requirements, scoring criteria, and other elements necessary to implement this grant program.
The SSG Fox SPGP is a three-year community-based grant program that will provide financial assistance to eligible entities to provide or coordinate the provision of suicide prevention services for eligible individuals and their families.

"Communities play an important role in ending Veteran suicide," said VA Secretary Denis McDonough. "This grant program will invest in and seek to strengthen local community capacity to conduct outreach to Veterans, other eligible individuals, and their families and provide them with suicide prevention services and resources."

VA anticipates publishing a Notice of Funding Opportunity in April with instructions on how to apply for a grant under the SSG Fox SPGP. For more information see Staff Sergeant Parker Gordon Fox Suicide Prevention Grant Program – Mental Health (va.gov)
---
Changes to My HealththeVet Sign-in Process
Beginning on April 11, 2022, the way Veterans sign in to My HealtheVet will change. The new process will give accounts an extra layer of security to keep VA health information safe.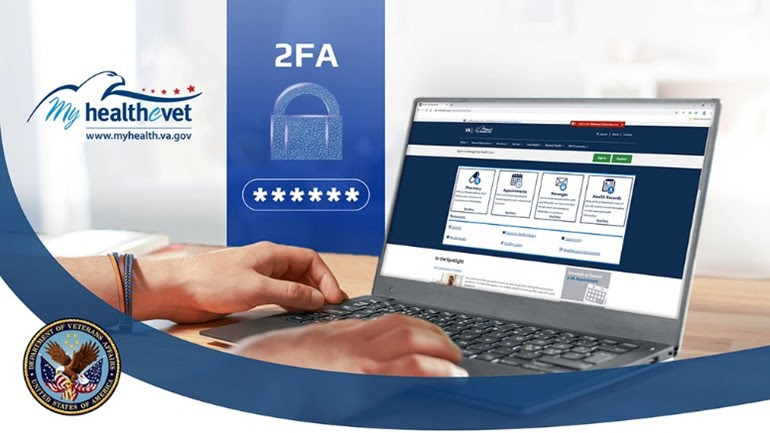 As part of President Biden's executive order to increase cyber security, the Department of Veterans Affairs is taking additional steps to protect Veterans' online information. A new VA sign-in page will appear when My HealtheVet users select the 'Sign-In' button.
Login.gov will now be offered as a sign-in account in addition to the current sign-in accounts: ID.me, DS Logon, and My HealtheVet.
The new sign-in page offers additional benefits such as confirming users' contact information, online identity verification, and multifactor verification. Users will need to use their email addresses to complete the sign-in.
---
News from the Executive Committee: April 2022
I hope everyone is excited as I am about entering into April and the spring season: I have attended a few in-person events as part of my work at Travis Manion Foundation, and there are more on the horizon. I am amazed (although I shouldn't be) at how much I missed the ability to shake hands and see people's expressions and body language, and to have multiple one-on-one conversations with old friends and new contacts.
Having said that, our April Quarterly Meeting will be held virtually. We will reassess for July, but I can guarantee that any in-person meetings we do in the future will also have a virtual component with the ability for DVVC members to participate virtually.
I am very excited for what 2022 holds for the Delaware Valley Veterans Consortium. We have had some turnover in the Executive Committee, and I see this as a good thing: new energy and new ideas for how DVVC can be more effective, both for our members and for veterans more broadly. Thank you for all you do for veterans and for the veteran community in our area!

Hugo Lentze
Chief Strategic Partnerships Officer
Travis Manion Foundation
Chairman, DVVC
---
This newsletter serves DVVC member organizations by providing information to share with the Veterans they serve.

Member organizations can also use our LinkedIn group, https://www.linkedin.com/groups/12177627/ and Facebook page, www.facebook.com/dvvcorg, to get the word out! Let us know how we can help!