Read the December 2021 Newsletter from the Delaware Valley Veterans Consortium to stay informed about events and issues happening in the area.
---
News from the Executive Committee!
Read the comments from the Chair, Hugo Lentze, at the end of this newsletter!
---
Mark your calendars:

DVVC Winter 2021 Quarterly Meeting

Watch for an announcement for the Winter meeting, slated for Friday, January 21, 2022. This is our annual meeting focused on committee work. Committees are the heart of DVVC, and their work is very important to moving forward on DVVC goals. Please plan to attend and participate in a committee; your input is valued and needed.
Keep any eye out for the email announcement regarding the Winter Meeting and watch for a message about our bylaws. The Executive Committee has revised the DVVC bylaws to reflect recent practices more accurately. We will send the revised bylaws with explanations to all member organization representatives with a motion to adopt. Please vote!
Until we see you again, check out all the events and activities of our member organizations! There's so much to see and do – we hope to see you participating with the Veterans you serve!
And don't forget to shop & dine Veteran! Check out the Bunker Labs Holiday Gift Guide and GPVN's recently launched Veteran-Owned Businesses (VOB) directory for some great options!
---
NEWS FROM OUR MEMBER ORGANIZATIONS

Bunker Labs to Showcase Veterans in Residence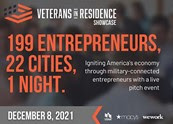 Bunker Labs' Veterans in Residence Showcase is a nationwide event on December 8, spanning 22 cities and two virtual cohorts, celebrating the almost two-hundred Veteran and military spouse entrepreneurs launching their startups and businesses from their recent cohort.
The events provide opportunities to network with local participants. The Philadelphia event is being held at WeWork, 1601 Market St., 19th floor, from 6 to 8 p.m., with a half-hour of scheduled programming followed by unstructured networking time.
Support local Veteran and military spouse entrepreneurs, learn about new local startups and businesses and be part of your local business community.
RSVP here.
---
Greater Philadelphia Veterans Network Continues to Build New Jersey Network

GPVN's next Veteran Business Referral Network meeting will be in New Jersey, December 15, at the American Legion in Cherry Hill, from 8 to 9:30 a.m.
VBRN connects veterans so they can help each other thrive in their businesses. Get involved with other passionate and motivated veterans committed to sharing prospects and helping each other's businesses grow and flourish.
Register here.
---
Stay Active with Team Red, White, and Blue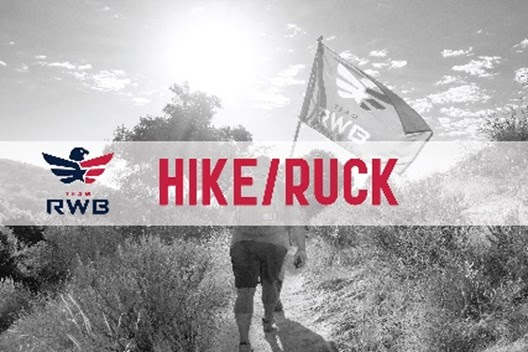 Team RWB has a number of great events planned for December!
Join them for the annual Ruck the Lights event and check out the amazing light displays of South Philly! Wednesday, December 15, 6:30 – 9 p.m. Meet at Capitolo Playground, 900 Federal St., Philadelphia.
Or catch the monthly hike/ruck at Tyler State Park in Newtown, PA, Sunday, December 19, 10 a.m. to noon, weather permitting. Meet at the boathouse parking lot and hike out to the covered bridge and back.
See the full list of events at https://members.teamrwb.org/events (join and create an account).
---
Career Support Available from Philadelphia Area Great Careers Group

Topics for November include LinkedIn, Clubhouse, Interviewing, Search Tips, Self-Employment, & more! Below is a small sample of the many career education and networking events available to Veterans from the Philadelphia Area Great Careers Group.

Any meeting with a $5 fee is free for unemployed Veterans by arranging with Lynne in advance that you want to attend – director@greatcareersphl.org.
Fridays, 9-11 a.m. – Interviewing Techniques with Les Segarnick
Thursday, 12/2, 9-11 a.m. – Design a New Career with Business Model U with Tim Lybarger
Thursday, 12/9, 9-11 a.m. – Rock Your Career Pivot: Leadership Lessons from Colin Powell with Pat Roque and chapter leader Deep Damle
Monday, 12/13, 6-8 p.m. – Small Mistakes, Big Consequences: Using Soft Skills Effectively in an Interview and on the Job to Succeed! with Anne Baum and Lynne Williams
Tuesday, 12/21, 9-11 a.m. – Bring Your One-Pager for a Deep Dive Networking Session with chapter leaders Drew Braun and Colleen Knight
See the full list, and registration links, at https://greatcareersphl.org/events.
---
VA UPDATE

Join VA's Phone-based Yoga-Nidra Meditation Classes

Did you enjoy the yoga experience provided at DVVC's Fall Quarterly? Why not try some more?
VA offers iRest™ Yoga Nidra Meditation phone-based classes to help relax deeply, release stress, increase resiliency, and more. Free classes Tuesdays at 5 p.m. and Thursdays at 8 p.m. Call 404-397-1596 or 833-558-0712 (toll free); no registration required. Tuesday access code: 433 794 55 / Thursday access code: 199 731 636.
Learn more at this class from VA's War Related Illness and Injury Study Center at yoga-nidra-meditation-veteran-DC-CA-WRIISC-combined-flyer.pdf.
---
Share the News about Presumptive Conditions

Additional Veterans may be eligible for newly enacted service-connected benefits, and the VA is seeking help to increase awareness so Veterans can file claims and obtain earned benefits.
Over the course of the last six months, VA has begun processing service-connected disability claims for six new presumptive conditions related to environmental exposures.
In May 2021, VA started implementing provisions of the William M. Thornberry National Defense Authorization Act for Fiscal Year 2021 (NDAA), adding bladder cancer, hypothyroidism and Parkinsonism to the list of medical conditions presumptively associated with exposure to Agent Orange. A few months later VA added asthma, rhinitis and sinusitis (to include rhinosinusitis) on a presumptive basis based on particulate matter exposures during military service in Southwest Asia and certain other areas.
Any Veteran who was previously denied service connection for any of these six conditions but had symptoms manifest within 10 years of military service would need to file a supplemental claim, using VA Form 20-0995, Decision Review Request: Supplemental Claim. The claim form should include the name of the condition and specify that the condition is being claimed due to in-service exposure to environmental hazards.
For more information about VA benefits and eligibility, or how to file a claim, Veterans and survivors can visit VA's website at www.va.gov or call toll-free at 1-800-827-1000.
---
Philadelphia and Wilmington VA Regional Offices Back to 100% Capacity

VA benefits counseling is available across Eastern Pennsylvania, Southern New Jersey, and Delaware. Both the Philadelphia Regional Benefits Office and the Wilmington Regional Benefits Office have appointments available either in person or virtually to discuss benefits such as compensation for service-connected disabilities, pension, aid and attendance and Veteran Readiness and Employment.
The offices are open to the public from Monday through Friday, excluding federal holidays, from 8:30 a.m. to 2 p.m. Virtual appointments are available at the convenience of the Veteran.
To schedule an appointment with Philadelphia Regional Office, 5000 Wissahickon Ave, call 215-381-3042 or email BENEFITSASSIST.VBAPHI@va.gov.
To schedule an appointment with the Wilmington Regional Office, at the Wilmington VA Medical Center, 1601 Kirkwood Hwy, Room 1050A, call 1-302-994-2511 ext. 4845.
---
Upcoming Virtual VA Events

See the entire list of upcoming events, including job fairs and hours with the Small Business Administration, at https://www.va.gov/outreach-and-events/events/ And please share with the Veterans, Service Members, and Family Members you serve!
---
OTHER NEWS

PA Governor Signs New Holidays for Veterans into Law

HARRISBURG, PA — Governor Tom Wolf on November 17 signed seven new bills into law, including one that designates three new holidays in Pennsylvania.
Wolf signed Senate Bill 248, which provides for the following holidays and observances in Pennsylvania: March 6 of each year is designated as "Persian Gulf War Veterans Day," October 7 of each year is designated as "Global War on Terrorism Veterans Day," and September 27 of each year as "First Responders Day."
---
News from the Executive Committee

December 2021
Happy Holidays!
What a great time of year to be a Veteran in our regions. November has been awesome – so many terrific Veterans Day events, including the PARADE that was back in person this year!
The Delaware County Veterans Memorial Association was also able to conduct their 2020-2021 Freedom Medal Dinner in person, and what a terrific event it was – especially as we recognized one of our own DVVC volunteers, Mo Gillen! Check out the amazing things DCVMA is doing at https://www.delcoveteransmemorial.org – go to the Freedom Medal tab and select Mo's name to see the video highlighting her service in the Army and in our community.
Mo has been the chair of our DVVC Marketing and Social Media Committee since we created that team back in January of 2018. And she has served as editor of this newsletter since we began it two years ago. She's led the incredible work of the committee in launching our social media presence on Facebook and LinkedIn, creating a brochure and other collateral materials, and establishing our DVVC brand, including our tagline "Connect, Collaborate, Communicate." She's also been instrumental to the maintenance of our old website as well as the transition to the new site at dvvc.org.
Mo also lives the ethos of "If Not Me, Then Who…," the founding idea behind the organization that pays my salary, the Travis Manion Foundation. Mo's hard work, dedication, and willingness to help personify servant leadership. She has set up a system that will continue to enhance the messaging and work that DVVC does in our area. Thank you, Mo!
With our upcoming Winter Quarterly Meeting on January 21, Mo will be handing the leadership reins to long time committee member, Ralph DeLucia, and the committee will be reorganized along task lines – a couple of folks focused just on the newsletter, for example, and one or two to focus on Facebook posts. CAN YOU HELP?
Our intent with all DVVC committee work is to allow volunteers to take on what they can and not overload anyone. Every time I talk about DVVC with other Community Veteran Engagement Boards (CVEBs), I emphasize the fact that we are an all-volunteer organization, and I am proud of the fact that our fellow CVEBs are impressed with that (a number of them are non-profits themselves). We have made huge strides over the past few years, and the transition to virtual meetings has actually increased our ability to talk about issues and to increase the audience that hears our message. Thank you to everyone who contributes to our mission!
Finally, Happy Holidays to everyone! Our community of non-profits usually gets more busy over the holidays, so please make sure to spend some time on self-care and reflect on the contribution that you and our veterans make to our community!

Hugo Lentze
Hugo.lentze@travismanion.org
---
This newsletter serves DVVC member organizations by providing information to share with Veterans they serve.

Member organizations can also use our LinkedIn group, https://www.linkedin.com/groups/12177627/ and Facebook page, www.facebook.com/dvvcorg, to get the word out! Let us know how we can help!