Read the February 2023 Newsletter from the Delaware Valley Veterans Consortium to stay informed about events and issues happening in the area.
Do you have news to share or upcoming events for the March 2023 newsletter and beyond? Please share!
This newsletter is published monthly as part of DVVC's efforts to connect, collaborate, and communicate in service to Veterans throughout our region. Send your updates and questions to dvvcinfo@gmail.com.
Member Organizations: To submit articles to the newsletter, please email Fern.Billet@va.gov by the 25th of the month with your news. To submit news to DVVC social media sites, please email Lynne Williams at Director@greatcareersphl.org with "For DVVC Social Media" in the subject line.
---
News from the Executive Committee
Dear DVVC community,
Why did I join and more importantly, why I have I stayed on as a member and become involved as a board member of DVVC?   Maybe a question you ask yourself… 
The first DVVC meeting I attended happened because I was invited to attend by the Commander of the Army Retention Command.  He was a very energetic individual, who knew the importance of using a network to take care of his soldiers.   He was the guest speaker at the event.  I had worked with his soldiers, assisting them with job opportunities.   At the time, six years ago, I was fairly new to the Philadelphia region and needed all of the connections I could get to help these soldiers.
When I left that position, I went into another career path, where I was exposed to many service members of different branches needing assistance with a variety of issues.  Retirees, Active Duty, Guard, Reserve, family members including parents that just needed a resource, a direction of where they could go for assistance. 
The network at DVVC provides that resource for me to be able to assist our military.   From a service member who needs legal assistance, another who needs to feed his family, and even some that are homeless.   It is not like I have to call an agency – and talk to a stranger.  I can call a person, someone who I have connected to, and tell them exactly what is needed. And together – we can Make it Happen. 
As a military retiree/OIF veteran, I know my mission in life (besides being a grandma) is to help our service members.  Having DVVC as a local resource is key to being successful in that mission. 
Tammy Cartagena
DVVC Executive Board
Health Benefits Consultant, US Family Health Plan
---
Upcoming Events
DVVC PACT Act Town Hall — Virtual Meeting
Thursday, February 2, 2-3 p.m.


Presenters:
Karen Flaherty-Oxler, MSN, RN, Director
Corporal Michael J. Crescenz VA Medical Center, Philadelphia (VHA)
 Lillie Nuble, Executive Director
Philadelphia and Wilmington Regional Office (VBA)
---
Report from the DVVC Quarterly Meeting – January 20, 2023
For several years now the January Quarterly DVVC meeting has been devoted to committee work and planning for the year ahead.  The meeting last week was no different. With people attending both in-person (for the first time since before the pandemic!) and virtually, the agenda included a review of DVVC'S accomplishments and a breakout into the four different committees:  Membership, Programming, Marketing and Tech/Website.  Thank you to everyone who attended in-person and virtually.
Below are summaries of what each committee discussed at the quarterly meeting. If you were unable to attend the meeting, there are still lots of opportunities to get involved! Please go the DVVC website, Veteran Service Organizations – DELAWARE VALLEY VETERANS CONSORTIUM (dvvc.org) and contact us, or email us at DVVCinfo@gmail.com.  We would love to have you get more involved!
The Tech/Website committee did a presentation on the website and the member portal that will be an exciting addition to further communication, collaboration, and connection between our member organizations. There was a preview of the portal presented during the meeting, and there will be a lot more information about the portal in the weeks to come.
The Membership committee's focus is on promptly incorporating new organizations into the DVVC system. To leverage the benefit of the new member portal and confirm the accuracy of our data, they will reach out to organization points of contact to highlight the new portal capability. By reviewing the member list by services delivered, they may identify services which are underrepresented within DVVC, and offer a direction for potential member canvassing. If you are a new POC for your member organization, or have information to update about your organization, please reach out to the membership committee to ensure we have the most current information for your organization.
The Marketing committee discussed ways to better integrate the website with social media, and whether DVVC has a presence on all the social media sites where Veterans and Veteran-serving organizations can be reached. The committee also discussed other places to post the link to DVVC's website and monthly newsletters.  We are currently looking for anyone who might be interested in editing the newsletter, and love to receive content to share with our member organizations.
Programming Events for 2023 and Beyond
The members of the Programming committee continue to come up with dynamic and creative program ideas for DVVC's quarterly meetings. Below are the programming topics that the committee identified for 2023-2024. The process has been to create ad hoc subcommittees to plan each of the programs. Please email nisserman@councilforrelationships.org or paula.crawford-gamble@uphs.upenn.edu if you would like to work on one of the upcoming programs.
In April 2023 the topic is "Military Sexual Trauma (MST)." The program will include information such as the VA and DOD definitions, the claim process, the VA character of service process, treatment for MST, consequences, relationship to suicide, and what is happening within the active-duty services components to prevent MST.  The panel will also present the perspective of some MST survivors.
In July 2023 the topic will be on hospice, focusing on benefits, support systems, advanced directives, and death benefits for the Veteran, the surviving spouse, and the children.
In October 2023 the meeting will concentrate on prevention of homelessness. Although DVVC presented a program on resources for homeless Veterans several years ago, and a guide to resources is posted on www.DVVC.org, this new program will focus on prevention and resources for prevention.
Coming around again in January 2024, DVVC will direct its attention to planning including an examination of DVVC goals, and committee meetings.
April 2024 will be focused on national legislative agendas. Federal and state legislators from PA and NJ will be invited to discuss their legislative priorities.
For July 2024 the committee tentatively scheduled the topic of suicide prevention including self-help programs.
In addition to the quarterly meetings, DVVC also presents town hall meetings on subjects that impact Veterans and our member organizations. The town hall format, one hour in length, was started during the pandemic to address timely subjects that fall outside of the quarterly meeting schedule.
A town hall is being planned for later in the spring that will facilitate the flow of information about Veterans benefits from federal representatives to state and city legislators. Veterans and their families are eligible for numerous national resources; however, state legislators, city council members, staff, and constituents are often unaware of what these Veteran-specific resources are or who they should contact.
---
News & Announcements
The Greater Philadelphia Veterans Network (GPVN) and FourBlock present: Your Veteran Job Search in 2023
Thursday, February 9, 5:30 – 7 p.m.
Calling all Veteran Job Seekers! Do you have a good job search plan in place for 2023?
Join us to learn how to create and execute your personal job search for 2023. Experts will demonstrate how to:
Create and execute your personal job search (how to measure your success)
Develop career objectives and identify your good and bad habits through self-assessment
Market yourself and develop a personal brand, including your 30 second pitch
Optimize your networking and outreach strategy
This virtual event is open to all veterans transitioning out of the military, student veterans, employed veterans looking for new opportunities, National Guard, and reservists.
Register https://bit.ly/vetjobsearch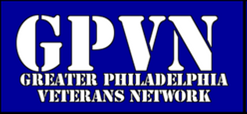 ---
PACT Act Briefing in Norristown
The Norristown Vet Center is hosting a Pact Act Briefing conducted by Joe Kauffman, National Service Office Supervisor, of the DAV National Service Office.
The event will be virtually held on Feb. 22, from 1-2:30  p.m. via Webex.
All those that want to attend should email Chanel Santiago at chanel.santiago@va.gov or call  215-823-5245. This event is open to all Veterans and their families.
---
Veterans, Gold Star Families Get Free Lifetime Passes to National Parks
Last month on Veterans Day, the National Park Service unveiled a lifetime-pass program providing free entrance to national parks for veterans and their families. This pass waives entry fees for the National Park Service and the U.S. Fish and Wildlife Service, as well as the Bureau of Land Management, Bureau of Reclamation, U.S. Forest Service, and the U.S. Army Corps of Engineers sites.
---
Department of Labor Supports Veterans' Transition to Civilian Life
The U.S. Department of Labor's (DOL's) Veterans' Employment and Training Service (VETS) works to ensure the transition for service members to civilian life is smooth. The DOL's Office of the Chief Information Officer (OCIO), the department's IT hub, helps support VETS in these efforts. VETS, with application development support from OCIO, began the Employment Navigator and Partnership Pilot to provide personalized career training. VETS also created the website HIREVets.gov, with OCIO's support, to help veterans and their families connect with employers looking to hire veterans.
---


Join in on the adult career online education topics and networking in February 2023 at the Great Careers Groups (GCG). Visit the EVENTS page to register for our Zoom and Clubhouse events. Connect on social media and subscribe to our weekly newsletter.
Wed Feb 1 – PowerThinking: Rejuvenating Your Amazing Mind Weekly Resilience Building Call-In
Wed Feb 1 – Princeton Community Works 3-Day Nonprofit Conference
Thurs Feb 2 – LGBTQ+ OUTstanding Careers Group™ 
Thurs Feb 2 – Create Graphics for Social media Using Canva, and More! Part 1 of 2
Fri Feb 3 – Interview Techniques
Mon Feb 6 – Career Success Group Job Seeker Accountability & Networking
Mon Feb 6 – Want Better Outcomes in 2023? Harness the Power of Your Thinking!
Tues Feb 7 – Selling Yourself & Influencing Others
Tues Feb 7 – How to Gain Customers with a LinkedIn Company Page
Tues Feb 7 – How to Harness the Power of LinkedIn to Land Your Dream Internship
Tues Feb 7 – Virtual Jobseeker Support Meeting
Wed Feb 8 – PowerThinking: Rejuvenating Your Amazing Mind Weekly Resilience Building Call-In
Wed Feb 8 – Bottom of the Food Chain Book: A Career Discussion with LaPora Lindsey
Thurs Feb 9 – Career Success Group Job Seeker Accountability & Networking 
Thurs Feb 9 – Create Graphics for Social media Using Canva, and More! Part 2 of 2
Fri Feb 10 – Interview Techniques
Sat Feb 11 – KLT AIR Your Networking North Stars
Tues Feb 14 – Design Your Career from the Inside Out: Managing Uncertainty & Creating Meaning
Wed Feb 15 – PowerThinking: Rejuvenating Your Amazing Mind Weekly Resilience Building Call-In
Wed Feb 15 – Business Executives Networking Group (BENG) 
Thurs Feb 16 – Recruiter on Call with Jobs
Thurs Feb 16 – Value Proposition Letters: A Think Tank
Fri Feb 17 – Interview Techniques
Sat Feb 18 – LinkedIn Part 3 of 3
Mon Feb 20 – Career Success Group Job Seeker Accountability & Networking
Mon Feb 20 – How to Create Snazzy Graphics for LinkedIn & Social Media
Tues Feb 21 – Uncover the Hidden Job Market
Tues Feb 21 – Business Executives Networking Group (BENG) 
Wed Feb 22 – PowerThinking: Rejuvenating Your Amazing Mind Weekly Resilience Building Call-In
Thurs Feb 23 – Career Success Group Job Seeker Accountability & Networking 
Tues Feb 28 – Cold Calling Your Job Search
Tues Feb 28 – CA Conference for Women Virtual Career Fair
Tues Feb 28 – Business Executives Networking Group (BENG)
Any GCG meeting with a $5 fee is free for unemployed veterans by arranging in advance that you want to attend – director@greatcareersphl.org.
---
VA News
Have an Appointment at VA? Check in with Your Phone
Smartphone check-in is now available at most VA health facilities. Here are easy instructions on how smartphone check-in works.
The PACT Act and your VA Benefits
The PACT Act is a new law that expands VA health care and benefits for Veterans exposed to burn pits, Agent Orange, and other toxic substances. This law helps us provide generations of Veterans—and their survivors—with the care and benefits they've earned and deserve.
Visit www.va.gov/PACT to get answers to your questions about what the PACT Act means for you or your loved ones. 
New Toxic Exposure Screening for Veterans – Get to Know the Process
It's important to have a long-term health care plan. The new toxic exposure screening can help you plan with your VA health care team. If you're enrolled in VA health care, you can now receive the toxic exposure screening at VA medical centers and clinics across the country. 
Camp Lejeune Lawsuits: Understand Your Rights, and Options for Health care, Benefits
The Camp Lejeune Justice Act of 2022 allows people exposed to contaminated water at Camp Lejeune to file new lawsuits. Veterans and family members who believe they were exposed to contaminated water at Camp Lejeune between August 1, 1953, and December 31, 1987, should contact VA to understand their options for health care and benefits. READ MORE