Read the May 2022 Newsletter from the Delaware Valley Veterans Consortium to stay informed about events and issues happening in the area.
Do you have news to share or upcoming events for the June 2022 newsletter and beyonf? Please share!
This newsletter is published monthly as part of DVVC's efforts to connect, collaborate, and communicate in service to Veterans throughout our region. Send your updates and questions to dvvcinfo@gmail.com.
Member Organizations: To submit articles to the newsletter, please email Fern.Billet@va.gov by the 25th of the month with your news.

To submit news to DVVC social media sites, please email Lynne Williams at Director@greatcareersphl.org with "For DVVC Social Media" in the subject line.
---
News from the Executive Committee May 2022
Friends and Partners,

It's hard to believe it's already May! Finally, warmer weather is here. The other day, I met someone associated with the banking industry. We got to talking and realized we are both involved in the Honorary Commander program at Joint Base McGuire-Dix-Lakehurst. It is still amazing to me how those outside the military and veteran world want to be more connected, involved, and supportive. Accordingly, I let him know all about DVVC and he's planning to attend a future meeting!

Speaking of getting more connected – the DVVC Membership Committee, as well as the Programming Committee, are looking for new members. The former meets once a month virtually, typically on the first Monday of every month and the latter meets on an as-needed basis. Both are integral to the operations and behind-the-scenes of DVVC. It is truly a lot of fun getting to know prospective members and planning upcoming programs!

If you are interested in serving or just want to hop into a committee meeting to see what it's all about, please let us know via email at dvvcinfo@gmail.com. 

Every day, I am proud to say I am a part of something bigger with the DVVC. Thank you for all you do, each day, for our military service members, veterans, their families, and our community as a whole. 

Respectfully,
Ashley Griffiths
Executive Director, Gloucester County Habitat for Humanity
Secretary, DVVC
---

Save the date for the DVVC Summer Quarterly Meeting – July 22
More details to follow!
---
Chapel of the Four Chaplains Armed Forces Day Event(s)
Key Sponsor: Jersey Mike's
Saturday, May 14
Rolling Thunder Rally, 11 AM-3 PM
Memorial Service – Lamar Golden, 1-2 PM
Thursday, May 19
Philadelphia District 1 Police Awards Night, 6-8:30 PM
Friday, May 20
Open House to all Navy Yard Employees, 10 AM – 4 PM
South Philadelphia Small Business Association Dinner, 6-8:30 PM
Saturday, May 21 – Armed Forces Day Events:]
Special Armed Forces Day Service and Lunch, Service: 10-11 AM, Lunch 11 AM-1 PM
Open House: 10 AM-4 PM
Central Regional Nordic Alliance "Trail-O" Championships, 9 AM-3 PM
The Four Chaplains Spring Dinner under the stars sponsored by Jersey Mike's 6-8:30 PM
Sunday, May 22
Open House, 10 AM-4 PM
Central Regional Nordic Alliance "Trail-O" Championships, 9 AM-2 PM
Four Chaplains Service, 3-4 PM
---

Ruff Ride
When: June 4-5, 2022 (Noon to Noon)
Where: Lincoln Financial Field
Who: You (and your team, org, group or company!)
What: Ruff Ride! Held at Lincoln Financial Field, Ruff Ride is part festival, part competition, bringing together a fantastic community of companies, service organizations, or groups of friends to form teams to sponsor a stationary spin bike. Teams compete against each other for bragging rights throughout the event all while raising funds for Team Foster. Literally the only one of its kind, Ruff Ride brings all the fun you can handle for 24 hours.
In short: We provide the bike, the fun, the dogs & you provide the team. Go!
How: Each registered team is assigned a spin bike. Fill your team with civilians, Vets, athletes, or non-athletes to take turns keeping the bike going for 24 consecutive hours. Your team can be 5 or 50 riders. Teammates can ride for 10 minutes or 10 hours. It's up to you! Go here for tips and tricks for a successful Ruff Ride.
Why: 20+ Veterans and service members die by suicide every day. Service dogs can save these lives. All money raised benefits Team Foster. Team Foster's mission: No Hero Left Behind. Through events like Ruff Ride, Team Foster raises money to fight for the unmet needs of injured and disabled Veterans by bringing together civilians, Veterans, and highly trained service dogs.  
---

Veterans Suicide Awareness Event
Join us for a Panel Discussion – Resource Fair – Walk
Saturday, May 2, 9 am-12 pm, Veterans Island, Cooper River Park, Pennsauken, NJ
---
Career Support Available from


Join in on the adult career online education topics and networking in May 2022 at the Great Careers Groups. Visit the EVENTS page to register for events and the CONTACT US page to connect on social media, join the meetup, and subscribe to the weekly newsletter. 
 
Subject matter expert speaker topics this month include lots of "how-to" topics: 
Career Success Group Job Search Accountability & Networking
The #PACE Process for Early Career Success
Standing Out, Fitting In – How to Master the Interview Game
Dos and Don'ts of the Applicant Tracking System
Virtual Jobseeker Support Meeting
PowerThinking: Rejuvenating Your Amazing Mind Weekly Resilience Building Call-In 
Dos and Don'ts of the Applicant Tracking System 
LGBTQ+ OUTstanding Careers Group™
Interviewing Techniques 
Tough Behavioral-based Interview Questions
Energize & Boost Your LinkedIn Profile with 6 Insightful Global Experts 
How to Negotiate Your Salary & Benefits and How to Succeed on the Job 
Optimizing DE&I: The Best Path Forward 
How to Target Your Job Search 
You Are Good Enough – How to Overcome Imposter Syndrome 
Remaining Resilient through Rejection in Your Job Search 
Project Planning Your Job Search 
How to Create Snazzy Graphics for LinkedIn & Social Media
Using LinkedIn to Network into Your Next Career Step  Recruiter on Call with Jobs 
Addressing DEI in the Workplace & Issues for LGBTQ+ Community
How to Gain Customers with a LinkedIn Company Page
LinkedIn Part 3 of 3 
Stay Inspired & Resilient on the Emotional Rollercoaster of Job Search 
Taking Advantage of the Latest Changes to the LinkedIn Platform 
15 Laws of Growth to Accomplish Your Career Goals 
Networking with Mid- to Senior-Level Executives
And more!
Any meeting with a $5 fee is free for unemployed Veterans by arranging in advance that you want to attend – director@greatcareersphl.org
---
Spring Season is Underway!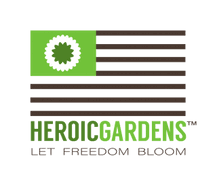 Great weekend celebrating Earth Day with Veterans at Edison 64 in North Philadelphia with our new friends from Toast. Thanks to our sponsor, Enliven Planters for the beautiful greenery! There are many more opportunities to join us this Spring.
Learn More!

Celebrate Armed Forces Day with Heroic Gardens and Artifact Brewery
Join us under the Green Tent from 12-5 pm on Saturday, May 21st @Artifact Brewery's HQs:
2 S. York Road, Hatboro, PA 19040
There will be HG giveaways, plant demonstrations, and of course, those incredible Artifact brews.  Support the mission! See you there!
Want to volunteer for this event? Get in touch here.

 
2022 is off to a great start with programming with the VA and the Veterans Multi-Service Centers across Philadelphia. Whether virtual or in-person, thank you to all of the Veterans for their ongoing participation! How can we help your Veterans? Let us know.
Lots of volunteer opportunities.  Join us!
UPCOMING VOLUNTEER OPPORTUNITIES
SATURDAY, MAY 14 WILLIAMSTOWN, NJ
SUNDAY, MAY 15 Forest Bathing, Bartram's Garden. Please plan to arrive no later than 9:30 am for this silent guided meditation through nature.  All walks are followed by fellowship. Learn more and register here.
SUNDAY, JUNE 5 NORTHEAST PHILLY
And more to come…
Remember: All events begin at 11 am and end at 2 pm.  To learn more, click on the button below and join us!
---
Cranaleith Retreat Day for Women Veterans
Saturday, May 7, 10 am-3 pm
For more information see All Programs – Cranaleith Spiritual Center
---
Veterans Clothing Outreach


DAV is collecting clothing for needy and homeless veterans.
We are accepting clean and serviceable men's and women's clothing and new socks.
Donated clothing can be deposited at my residence 
We are also looking for any organization that can use this collection of clothing for Veterans in need.
 
Contact Douglas DiToro, RN, CPT USA (RET)


Member: DAV Delco Chapter 113  
1623 Woodmere Way, Havertown, PA
610-789-4297 
email d.ditoro@aol.com
---
Operation First Response – Golfing for Wounded Heroes
May 23, 2022 – Llanerch CC
https://golfing-for-wounded-heroes.perfectgolfevent.com/
Please join us for the Golfing for Wounded Heroes golf event on May 23, 2022, at the beautiful Llanerch Country Club.  
We will have a great day of golf to support the Delaware County Chapter of Operation First Response.

The mission of Operation First Response, Inc (OFR) is to serve all branches of our nation's Wounded Heroes/Disabled Veterans, Gold Star Families, and First Responders with personal and financial needs. Services are provided from the onset of injuries or illness, throughout their recovery period, and along their journey into the civilian world. Financial aid varies as each case is based on individual needs ranging from rent, utilities, vehicle payments, groceries, clothing, and travel expenses.

Operation First Response is a 501(c)(3) nonprofit organization consistently rated 4 stars by Charity Navigator 96 cents of every dollar raised goes directly to helping wounded Military Service Members, Disabled Veterans, First Responders, and their families Operation First Response has proudly served over 24,000 of America's Finest.
Register Now. Great sponsorships with special recognition are available. Operation First Response Website and information: https://www.operationfirstresponse.org/
---
News from PA Workforce Development Project for Veterans
Pennsylvania Governor Tom Wolf recently announced that $800,000 in state funding was awarded to four workforce development projects as part of the Veterans Employment Program, helping to connect Veterans with job opportunities and employment support in Pennsylvania counties with high unemployment rates for Veterans, including Delaware County.  This Veterans Employment Program will operate from April 1, 2022, to March 31, 2023. For more information, visit Governor Wolf Announces $800,000 in Grant Funding for Veteran Employment Support After Service (pa.gov).
---
♫ Registration Open ♫ Comcast NBCUniversal Memorial Salute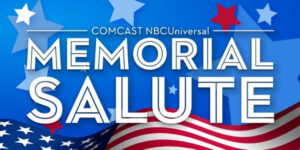 Byron Stripling, guest conductor
Sydney McSweeney, guest vocalist
Jennifer Orchard, guest violinist

Dear Members of the US Armed Forces and our Honored Veterans,

The Philly POPS Salute Series is excited to announce the sixth annual Comcast NBCUniversal Memorial Salute! This performance honors the commitment and service of our local police, firefighters, veterans, members of the military, first responders, frontline workers, and their families. Join us for this free community performance at the Mann Center for the Performing Arts.

This year's Comcast NBCUniversal Memorial Salute, presented in partnership with Welcome America, will take place Friday, May 27, 2022, at 7 PM!

Led by guest conductor Byron Stripling, the POPS presents a stirring line-up of patriotic anthems, Great American Songbook classics, and showtunes. Guest vocalist Sydney McSweeney and violinist Jennifer Orchard join the full orchestra for favorites including "Sweet Georgia Brown," "Hymn to the Fallen," and "America the Beautiful," along with the popular "Armed Forces Salute."

Please feel free to share this email with other service members and family members. Free parking will be available for ticket holders.

Friday, May 27—7 PM
USE CODE: SALUTE
 
TD Pavilion, Mann Center for the Performing Arts
---
VA UPDATES
WASHINGTON — As part of President Biden's Unity Agenda commitment to support the nation's Veterans, the Department of Veterans Affairs is adding nine rare respiratory cancers to the list of presumed service-connected disabilities due to military environmental exposures to fine particulate matter.
 
The following list of rare respiratory cancers will be added to VA's regulations through an Interim Final Rule published in the Federal Register on April 26, 2022:
Squamous cell carcinoma of the larynx.
Squamous cell carcinoma of the trachea.
Adenocarcinoma of the trachea.
Salivary gland-type tumors of the trachea.
Adenosquamous carcinoma of the lung.
Large cell carcinoma of the lung.
Salivary gland-type tumors of the lung.
Sarcomatoid carcinoma of the lung.
Typical and atypical carcinoid of the lung.
 VA determined through a focused review of scientific and medical evidence there is biological plausibility between airborne hazards and carcinogenesis of the respiratory tract — and the unique circumstances of these rare cancers warrant a presumption of service connection.

The rarity and severity of these illnesses and the reality these conditions present is a situation where it may not be possible to develop additional evidence prompted VA to take this action.

"Veterans who suffer from rare respiratory cancers associated with their service deserve the very best America has to offer—but they've had to wait for the care and benefits they deserve for far too long. That ends now," said Secretary Denis McDonough. "With these new presumptives, Veterans who suffer from these rare respiratory cancers will finally get the world-class care and benefits they deserve, without having to prove causality between their service and their condition."
 
VA will begin processing disability compensation claims for Veterans who served any amount of time in the Southwest Asia theater of operations beginning Aug. 2, 1990, to the present, or Afghanistan, Uzbekistan, Syria, or Djibouti beginning Sept. 19, 2001, to the present.

Any Veteran who has or had one of the listed cancers at any time during or after separation from military service may be eligible for disability compensation benefits. VA will contact impacted Veterans and survivors to inform them about their eligibility and will provide information on how to apply.
 
Veterans, survivors, or dependents who had claims previously denied for any of these respiratory cancers are encouraged to file a supplemental claim for benefits. If you are a Veteran, survivor, or dependent applying for the first time, file a new claim here.

To apply for benefits, Veterans and survivors may visit VA.gov or call toll-free at 800-827-1000. 

The official version of this rule is scheduled to publish in the Federal Register on April 26, 2022. However, the document is available for previewing.
 
Changes to My HealtheVet Sign-In Process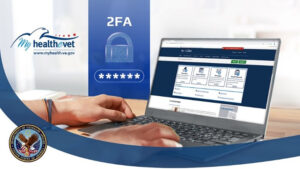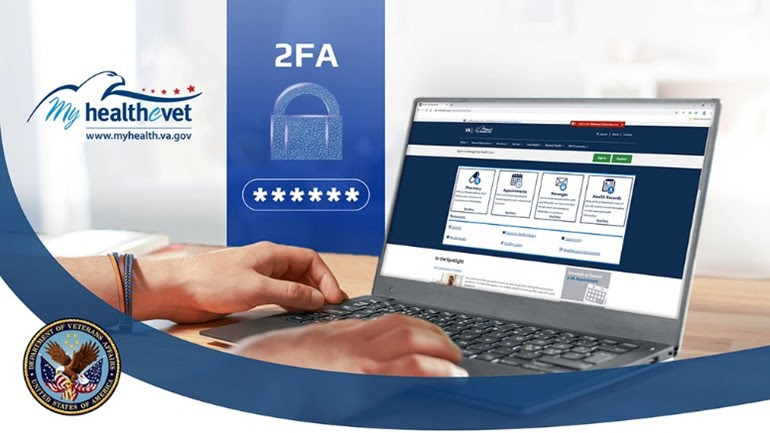 Please note: the start date for the new sign-in for My HealtheVet has been postponed. The new process will give accounts an extra layer of security to keep VA health information safe. As part of President Biden's executive order to increase cyber security, the Department of Veterans Affairs is taking additional steps to protect Veterans' online information. A new VA sign-in page will appear when My HealtheVet users select the 'Sign-In' button.

Login.gov will now be offered as a sign-in account in addition to the current sign-in accounts: ID.me, DS Logon, and My HealtheVet.

The new sign-in page offers additional benefits such as confirming users' contact information, online identity verification, and multifactor verification. Users will need to use their email addresses to complete the sign-in. Learn more about the sign-in changes.   Sign-in instructions (PDF)  
---

Veteran Discount Deals
See Veteran discounts available year-round – VAntage Point. This newsletter serves DVVC member organizations by providing information to share with the Veterans they serve.
---
Next Steps
Follow our LinkedIn company page https://www.linkedin.com/company/dvvcorg
Follow our hashtag #dvvcorg
Member organizations can get the word out by using:
Not a member yet? Join us!  https://dvvc.org/join-us/
Let us know how we can help!
---